4 Signs Your Parent Would Benefit from Moving Into a Senior Community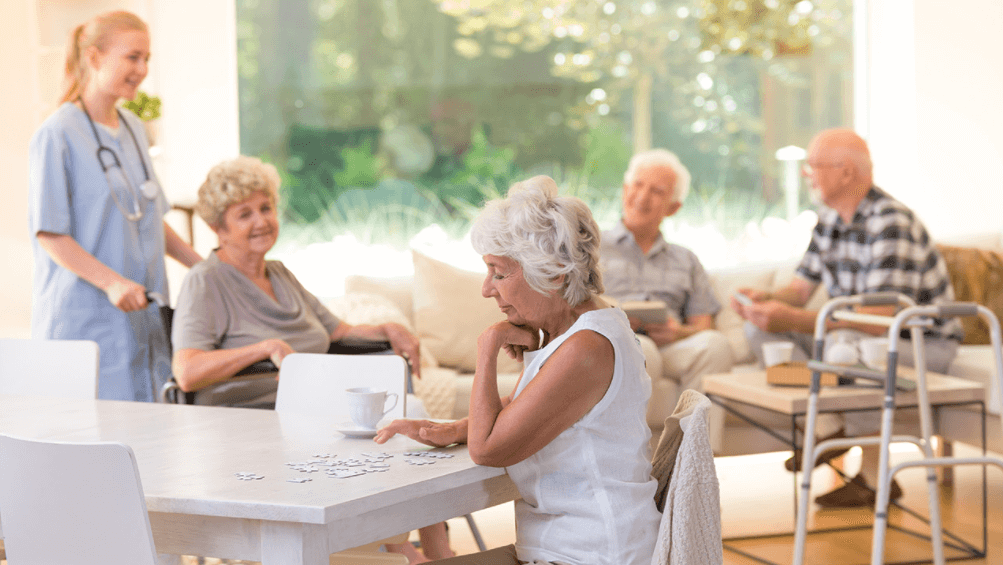 Assisted living communities for seniors are somewhere aged parents can continue to live independently in their golden years. However, knowing when the time is right for your parents to make the move into a senior living community is a tricky decision. There are a lot of factors to think about, so if your parent is struggling to cope in their current home, read on for a quick guide.
Unhealthy Eating Habits
Many older people don't eat a very healthy diet. A general disinterest in food combined with difficulties fetching groceries and problems using the kitchen all lead to some older people not eating balanced meals.
Has your parent lost weight? Look in their cupboards – is there very little food in there? Ask them when the last time they ate a hot meal was. If they can't remember or you suspect they are not eating properly, assisted living could be the answer. Once there, they will receive hot meals daily and a better selection of healthy food, including fresh fruit and vegetables.
Poor Personal Hygiene
As people grow older, problems such as arthritis and other mobility issues come to the fore. Your parents might have problems getting into and out of a bathtub, or struggle to use an upstairs bathroom because of the stairs. They might even neglect their personal hygiene for other reasons, such as depression or the early stages of dementia.
Moving into assisted living means they'll have extra help on hand to ensure they can bathe, launder clothes, and have clean, fresh towels.
Mobility Issues
Moving on from the last point, it's important to remember that your parent might have trouble navigating the stairs in their current home. If so, they may end up spending all their time in only one or two rooms, which is not great for their quality of living.
An assisted living complex will have elevators so seniors can move between different floors, nice wide corridors for mobility aids, and wide doors that are wheelchair-friendly. There will also be plenty of room for seniors to store – and charge – mobility scooters if they use one.
Loneliness
A lot of old people barely see anyone from one week to the next. It can be a lonely time for them, especially if their family loves a long way away, such as in a different state or even overseas. Loneliness is a common problem for seniors, and being lonely can exacerbate physical problems. It can also accelerate the symptoms of dementia.
The great thing about senior assisted living facilities like McKnight Place is that your aged parent will have lots of company if they want it. There is a whole social community in assisted living complexes, with organized activities such as art and dance classes, quizzes, music, and movie nights. Seniors can take part as often as they like, and make lots of new friends!
Don't delay if your senior parent is struggling to cope at home. The sooner they make the move, the safer they will be.