How To Maintain A Commercial Sliding Gate At A Low Cost?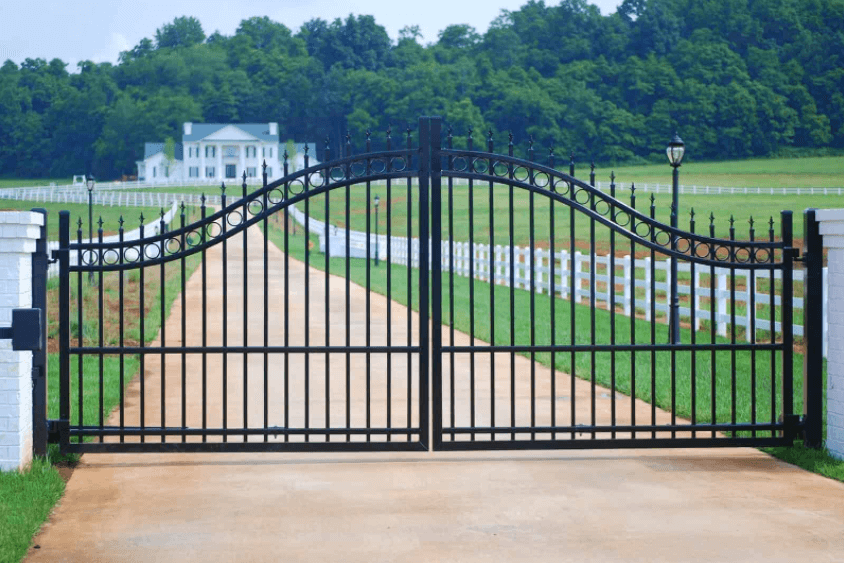 Technology has brought every luxury of life to our doorstep. Different gadgets and types of equipment have become part of the daily routine. The commercial sliding gate is one of the latest technologies as a security solution for smaller spaces. A sliding gate not only acts as a barrier for the entrance to your premises but also comes in three different kinds: manual, semi-automatic, and fully automatic. Along with modern technology comes the need to maintain these equipment types for working well and last longer. There are a few simple ways to perform commercial sliding gate maintenance at a low cost.
Five ways for commercial sliding gate maintenance
1. Inspection
For the gate's long life, it is imperative to inspect it at least once a month. It helps to ensure the smooth operation of the gate. Regular inspection will also prevent you from spending on unnecessary repairs and damages to the gate. It includes breakage and damage to metal racks, drive belts, electrical connections, rollers, and bearings need inspection. "A stitch in time saves nine" is an ancient saying that holds here, if we keep improving any damages to the equipment, we prevent it from further damages.
2. Cleaning
Washing the gate with water once in a while will not take much of your time and ensure longer life and better functioning. For the automatic gate to run smoothly, it is essential to clean the mechanical parts. For good results, clean electronic components using a dry and clean cloth to remove the dirt. Iron gates tend to develop a rust coating if not maintained regularly. Washing with a hosepipe would be the easiest solution for commercial sliding gate maintenance.
3. Lubrication
Pieces of machinery with a movement require regularly oiling for giving a trouble-free performance. The moving parts need to be lubricated every six months as recommended by the manufacturers. It is not necessary to grease the entire gate. There are various types of lubricants in the market, but the best suited to your sliding gate is in the commercial sliding gate's manual or recommended by the manufacturer.
4. Electrical components
The commercial sliding gate comes with the feature of auto-reverse. Simply put, if there is an obstacle in its path, it should recognize it and go back. For the regular maintenance of a commercial sliding gate, keep a check on this function. Place a small obstacle in the path of the gate. If the gate does not recognize it, then a professional's help is required. The object should be large enough to form an obstruction in the path of the gate.
5. Servicing
Some parts of the automatic sliding gates require regular servicing to ensure their correct working and repairs. A professional is required to give your sliding gate a complete overhaul. You can also need a pest control professional to inspect different pests and insects that can harm the electric parts. Lizards can burrow in the operators. Also, and insects like spiders make webs, the ants' nests can corrode circuitry.
Services Offered By Professionals
A professional will provide the following services-
Safety checks of photo-cellular beams, loop detectors, open/ close stops, safety barriers.
Motors that include pressure, force, manual operation, clutch, motor brackets and oil levels require motor servicing.
Hinges, wheels, bolts, locks, gate tracks, guide rollers all require checking by a professional.
Electronic controls like fuses, output voltage, connections, wiring all need timely checking by a professional.
Functions of the remotes, pushbuttons, free exit loops, intercom, open commands, and safety commands must be checked by a professional.
Maintenance of material used in the gate
Commercial sliding gates look attractive and make your property look even more appealing. They come in many shapes and sizes, mostly rectangular shapes with vertical bars. The gate's material can be steel, stainless steel, aluminum, wrought iron, and cast iron. Many possibilities exist regarding the quality of material used and the maintenance of commercial sliding gates. They are:
Aluminum gates are not a single welded piece, so the screws require adjustments after some time. They are naturally rust-resistant, unlike iron and steel gates.
Wrought iron and cast iron can be designed in an ornamental design as required and come with a heavy powdered coating to prevent them from rotting. The chances of rusting are most substantial in them.
Steel gates are the strongest and have a strong powder coating, which prevents them from erosion.
In the end
Maintenance of commercial sliding gates is not very difficult and does not require a lot of investment. Regular checks and a maintenance routine are sufficient for the efficient working of doors for a long period.