MPSC State Service Examination Syllabus Simplified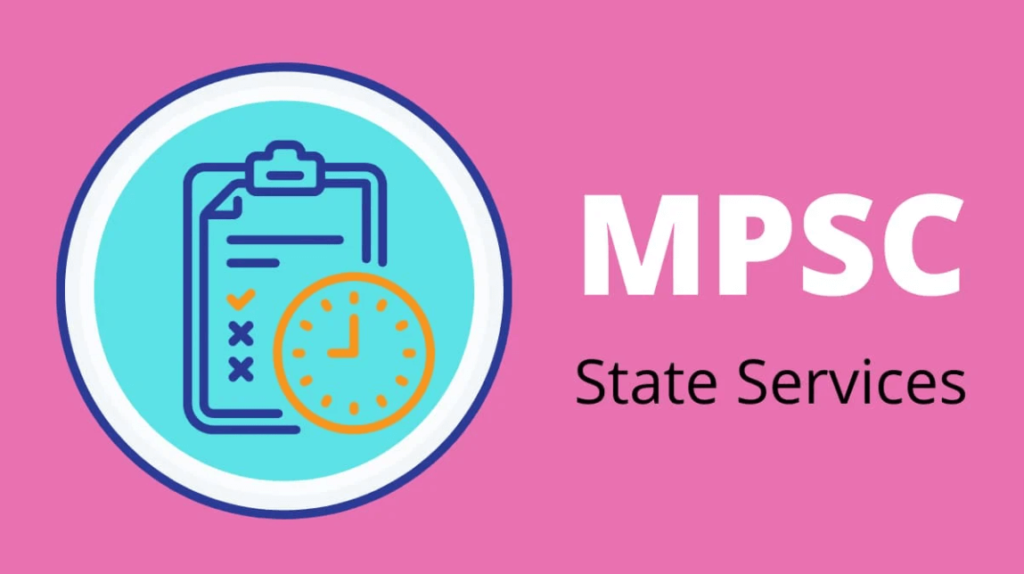 Maharashtra State Service Examination, commonly known as Maharashtra Rajyaseva Pariksha, is held by the Maharashtra Public Service Commission. The recruitment exam selects candidates for various Maharashtra government posts. To clear the examination, one must first understand the details of the exam and create a study plan.
The commission has provided every detail of the MPSC Syllabus in its official notification, but since it is quite extensive and a bit confusing for a few, we'll break it down in this article and simplify the details for a better understanding of the exam's actual demand in the test. Understanding the syllabus is one of the most important steps in a candidate's preparation, as only after doing this can they start to study efficiently. Read on to understand the Maharashtra Rajyaseva Pariksha Syllabus.
MPSC SSE Syllabus
The exam is conducted in three phases as outlined below, and each phase is more difficult than the one preceding it.
Here we'll break down the syllabus for the Prelims and Mains stage, as the Interview is not necessarily based on any kind of fixed syllabus. The interviewer can ask anything from the subject matter that the aspirant has studied, all along their preparation journey to simple pieces of stuff about their life.
MPSC Prelims Syllabus
Before an aspirant starts their studies, they should check the complete syllabus. Learning the details of the syllabus can help them gain a better understanding of the exam. Let's take a look at the syllabus's paper-by-paper contents.
Paper 1 Syllabus
Recent national, international, and state-level important events
India's history (particularly Maharashtra's) and the Indian National Movement
Political System, Constitution, Panchayati Raj System, Urban Administration, Polity and Governance, and Rights Issues in Maharashtra and India
Social, Economic, as well as Physical Geography  of Maharashtra, India, and the World
General Science
Social and Economic Development
Environment and Climate Change
Biodiversity etc.
Paper 2 Syllabus
Language skills in English and Marathi
Data interpretation – DI (tables, charts, graphs, data sufficiency, etc. – Class 10th level) and basic Quantitative Aptitude (Class 10th level)
General mental ability
Comprehension
Interpersonal skills cum communication skills
Decision making as well as problem-solving skills
MPSC Main Syllabus
Candidates who pass the first level of the MPSC exam are subsequently admitted to the Mains. The following is the Mains syllabus for the six papers:
Paper
Section
Syllabus
Paper 1 – Marathi and English (Essay/ Translation/ Precis)
Section 1: Marathi
Essay WritingPrecis writing English to Marathi Translation
Section 2: English
Essay WritingPrecis writing Marathi to English Translation
Paper 2 – English and Marathi (Grammar and Comprehension)
Section 1: Marathi
GrammarSentence CorrectionSynonymAntonymPhrases and IdiomsComprehension
Section 2: English
GrammarSentence CorrectionSynonymAntonymPhrases and IdiomsComprehension
Paper 3 – General Studies I: (History & Geography)
History
Establishment of the British Rule in IndiaHistory of Modern IndiaRenaissance EraIndian Economy under Colonial RuleEmergence and Growth of Indian NationalismFamous movements against the British GovernmentThe National Movement in Gandhian EraDr. B.R. Ambedkar's approach to the problem of untouchabilityConstitutional Development under British GovernmentGrowth of Communalism and the Partition of IndiaTowards the Transfer of PowerIndia after IndependenceSelected Social Reformers of MaharashtraCultural Heritage of Maharashtra (Ancient to Modern)
Geography
GeomorphologyClimatologyHuman GeographyHuman SettlementsEconomic Geography (Special Reference to Maharashtra)Population Geography (Special Reference to Maharashtra)Environmental Geography (Special Reference to Maharashtra)Geography and Aero-Space TechnologyRemote SensingAerial PhotographsGIS and its applications
Agriculture
AgroecologySoilWater Management
Paper 4 – General Studies II (Indian Constitution and Politics & Law)
–
Amendment ProcedureMajor Amendments to the ConstitutionThe Constitution of IndiaState Government and Administration (with focus on Maharashtra)Political System (Structure, Power and Functions)
Paper 5 – General Studies III (Human Resource Development & Human Rights)
Human Resource Development
EducationHuman Resource Development in IndiaHealthRural Development
Human Rights
Child Development Women Development Universal Declaration of Human Rights Tribal Development
Paper 6 – General Studies IV
Macroeconomics
Macro EconomicsGrowth and DevelopmentPublic FinanceMoneyInternational Trade and International Capital
Indian Economy
Indian EconomyIndian Agriculture and Rural DevelopmentCo-operationMoney and Financial SectorPublic Finance and Financial InstitutionsIndustry and Service SectorInfrastructure DevelopmentInternational Trade & CapitalEconomy of MaharashtraAgricultureFood and Nutrition
Science and Technology Development
Energy ScienceComputer and Information TechnologySpace Science and TechnologyRemote Sensing and its ApplicationsBiotechnology
Having understood the syllabus for the MPSC exam, the next ideal step for an aspirant is to check the MPSC Questions of previous years. Practicing such questions would enable the aspirant to know the actual demand of the exam, and the types of questions that are framed.
MPSC SSE is no doubt a difficult recruitment exam, but with enough willpower and hard work, one can easily clear this prestigious exam and get a Maharashtra state government job.