The importance of social media as a dog walker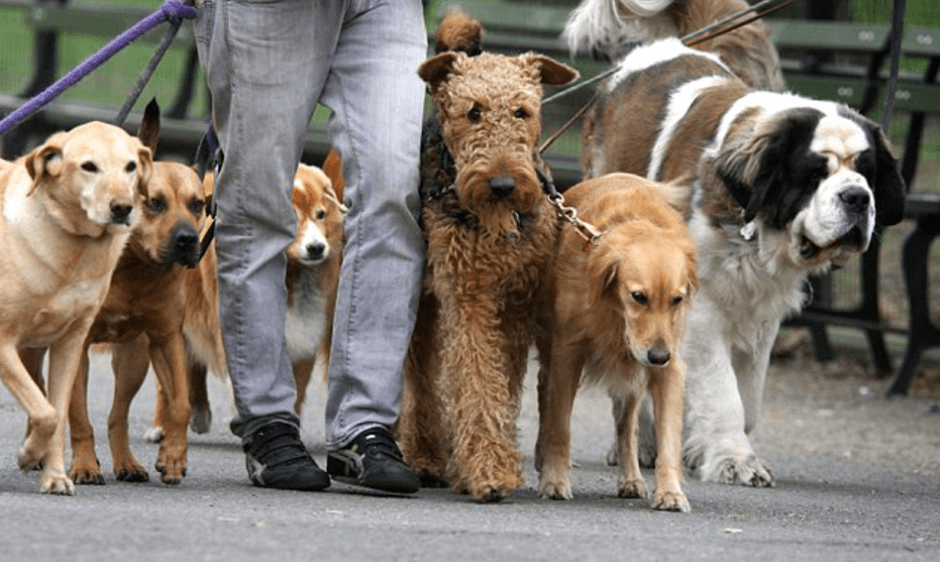 As the dog walking industry continues to grow in the UK, and indeed globally, as with any industry it also becomes more competitive. Pricing becomes more important than ever, as does how shiny your website is: but one area, in particular, has started to set companies apart from one another — social media. Dog owners love to know that their pooch is going where dogs (at least appear to be) happy, and what better way to know that than through a company's social media profile? 
Below is a list of the top five things dog walking business owners should look to do when building their business through social media
Google My Business
This is a great way to build your dog walking business locally – which most dog walking companies would want to do (very few will have a wide-ranging catchment area). Google My Business profiles are what Google pulls when you see results appear on maps – which are placed very high up in local search results. To start with, simply get a GMB account: that's already going to drive extra traffic to your site. Next, build it out with pictures of dog walking, and posts of any special offers you might have. That will show interested parties that you're active, and not an account no longer in action.
Get live & active on the the main social media platforms
It's a simple point, but an important one: get your dog walking business across all platforms. As much as anything, it's a proof point for prospective customers that they can check you out on Instagram, and see that you're walking dogs daily. It builds trust, which we all know is so important with dog owners. Additionally, it's also a great way to show just how your dog walking business operates: if you're taking dogs to a fantastic park and playing lots of games with them, share it! That's what dog owners want to see: dogs having fun. You'd be surprised how easy it is too, once you get the hang of it. Instagram and Facebook are most definitely a must for dog walking companies and are a great way to promote.
Respond to customers publicly: good and bad
Ever noticed companies that only have 5* star reviews on all platforms, with no hint of customer dissatisfaction anywhere? Suspicious, don't you think? It's more than likely that they've covered up (either through deleting or blackmail) any bad reviews. Much better is to respond to all customer reviews – good or bad. If you've got a dog owner who's posted a bad review, perhaps saying that their expected level of service wasn't reached – respond to them! Let other customers know that you're taking their comments on board so that it won't happen again. Real customers will understand that nothing runs perfectly, or without mistakes: but by being upfront about the issue and showing how you'll prevent it from happening again you'll build trust with future customers. 
Share blog content

Perhaps one of the more difficult, or potentially 'scary' items on this list, it's hard to overestimate the importance of both writing and sharing blog content on social media. It's good for a couple of reasons. Firstly, you'll think about dog walking in a way you haven't before: 'how can I share my knowledge of dog walking, and dog training with the world' – and might learn a thing or two yourself in doing so. Secondly, it builds trust among current and prospective customers alike that 'hey, this dog walker really loves what they do, and are also really knowledgeable – I want to send my dog there!'. Who knows as well, you might really enjoy it! Writing is proven to drive critical thinking and introversion, both of which are positive traits not only for owning a dog walking business but also for life in general!
Share 'behind the scenes' footage
Now, this is something only a very select few dogs walking companies do, but it's definitely something worth exploring in detail. So, we've ascertained that a lot of dog walking companies post on social media about their dog walks – the minimum you need to be doing to keep up with the industry. However, there's something that can set you apart, and build that trust with dog walkers even more: sharing behind-the-scenes footage. Now, it's not like a movie set behind the scenes, but it's equally as entertaining. Share office footage, interviews with your staff, even on-board footage of the vans carrying dogs (if your business does that) – basically anything that shows the human, candid side to running a dog walking business. Show customers, you have nothing to hide – and they just might give you another referral to someone they know. In any case, it's simple to do and could have big benefits to your business.
Follow all the above, and you'll have a fantastic social media portfolio to drive extra revenue for your dog walking business. You might even enjoy it!