10 Best Corporate Diwali Gifts for Clients & Employees for 2020!!!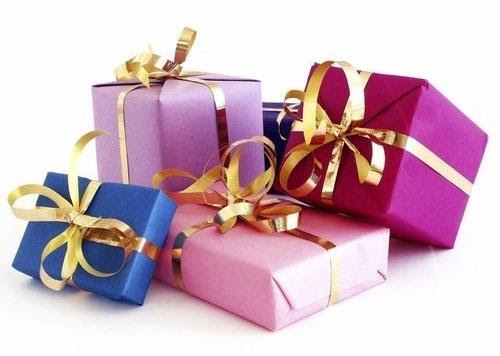 Diwali is one of the biggest festivals celebrated with great pomp and show across the Indian sub-continent. The festival is treated as a grand event where people are seen sending Diwali gifts to India to their loved ones and spreading love and festive vibes across the international borders. Whether we talk about its celebrations in homes or on the corporate level, Diwali occupies a special and auspicious place for the people and the business community. Companies plan special celebrations for their staff as a token of their appreciation and gratitude and offer special Diwali gifts to employees and clients to strengthen their professional relations.
With Diwali 2020 just around the corner, here we bring a wonderful list of Diwali corporate gift ideas which you can consider this time to amaze your amazing staff.
1. Idols of Gods and Goddesses
As Diwali is all about offering prayers to the Almighty, idols of Lakshmi Ganesha make an excellent choice to bless employees and clients with divine grace and blessings. Most of the companies prefer this Diwali gift as a perfect choice to bring happiness and prosperity to their staff and customers.
2. Plants
Plants being a symbol of good health and good luck make a good option for Diwali gifts to distribute among employees and clients along with other presents on the festival. As there is a huge popularity of decorating one's homes with indoor plants, gifting plants such as lucky bamboo, peace lily, snake plant, spider plant, Bonsai, etc. will freshen up the indoor air and brings prosperity in them.
3. Laughing Buddha statue
As per the beliefs of Feng Shui, a statue of a laughing Buddha is considered auspicious to be kept in homes as it brings good luck and cheerfulness. It signifies the plenitude of things one wishes for. Gifting laughing Buddha to people on the blissful occasion of Diwali means you are blessing them with health, wealth, and prosperity.
4. Sweets
Festivals in India are incomplete without gorging on delicious sweets. Also, sweets are exchanged by people as a token of happiness and best wishes. Distributing boxes of tempting sweets like Kaju Katli, mixed sweets, Motichoor Laddoo, Pista Barfi, Gulab Jamun, Rasgulla, etc. to the employees and clients will make your relationships sweeter and much stronger with them.
5. Dry Fruits
Health is the most prized possession when you have to survive in a tough competitive professional world. Gifting boxes of dry fruits to your employees and clients symbolizes your care for them. It shows that you wish for their good health and prosperity on this Diwali and respects their presence in your company.
6. Chocolate Boxes
Chocolates are great substitutes for sweets. As everyone has a huge taste for chocolates, you can definitely consider it as a great Diwali gift to be distributed among your staff and clients as your best wishes for the festival. You can go for assorted chocolates or the popular chocolate boxes of renowned brands.
7. Home Decor Gifts
Diwali is the best time when people spruce up the decor of their home with wonderful and attractive home decor items. Gifting home decor gifts such as lanterns, diyas, paintings, etc. to employees and clients is a great way to bring an exquisite touch to their homes.
Consider this Diwali 2020 as a great opportunity to tighten your bonds with your employees and clients with this list of Diwali corporate gifts. Even if you have some of your clients located in a foreign country, you can still send Diwali gifts to USA, Canada, Australia, etc. online and communicate your best wishes on the auspicious occasion of Diwali.