10 Essential Skills That Will Make You an Excellent Nurse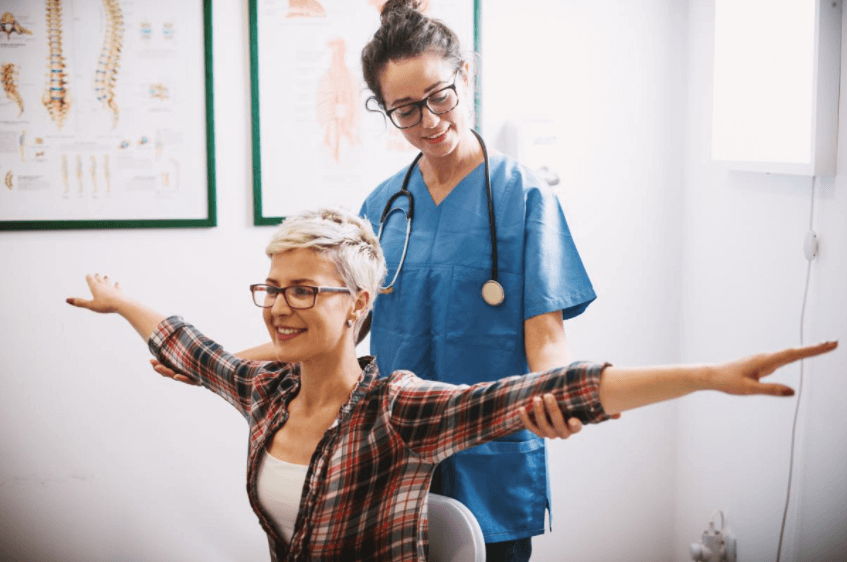 If you love the idea of helping those in need and making a positive difference, a nursing role may be the perfect job to go into. However, unless you have the key skills and characteristics needed to work in nursing, you may not deliver the best treatment and care to patients.
Whether you like working with infants, adults, or want to become a nurse leader, here are some of the essential skills you must possess to help you perform your job correctly.
Excellent Communication
The ability to communicate effectively is a vital trait that all nurses must possess. Whether you're engaging with patients, their families, or fellow colleagues, keeping communication lines open is essential for getting your message across and knowing where you stand within your role. Regardless of what nursing role you're in or the environment you operate in, conveying and receiving information quickly and calmly is important, whether it's verbal or written. Effective communication allows you to build valuable connections with patients and colleagues.
Active Listening
No two patients will be the same in nursing. While one patient may be relaxed and listen to what you say, others may feel agitated and nervous being in a hospital. Whatever nursing role you're in, you must listen to your patient and ensure they're receiving the best care possible. Active listening enables you to make sense of what your patient is saying and what treatment they need. You may find that some patients are reluctant to open up, so having patience alongside listening skills is crucial for building trust and ensuring patients feel safe and comfortable in your hands.
Attention to Detail
As a nurse, there is no room for error. A slight mistake can have serious consequences and can potentially be a life or death situation. No matter what field you go into, attention to detail is a key trait that you must possess and take seriously. If you're administering medicine to patients, you must take your time and put your full concentration and effort into the task. Many nurses work long, hectic shifts which can hinder your attention span. Therefore, looking after your health and wellbeing is a must when dealing with patients. 
Confidence
Many patients who come into the hospital feel frightened and scared of the unknown. As a nurse, it's your job to put them at ease from the beginning and show that they're in the best place possible. Being confident in your demeanor can make all the difference and help your patient feel relaxed. If you aren't confident in your abilities, this will show in your face and may make a patient feel anxious.
Problem Solving
In nursing, there are all kinds of obstacles and challenges you will face on a day-to-day basis. No matter how much experience you have, problems can occur when you least expect them. It's your responsibility to get to the bottom of the issue quickly and make sure the matter is resolved. While we would all wish for things to run seamlessly, you must be prepared for any eventuality as a nurse, so looking at ways to resolve the issue quickly is key for flourishing in your role.
Professionalism
In the nursing world, there is a code of conduct you must follow the minute you walk into the workplace. Colleagues, managers, and patients expect you to be professional in your demeanor and dedicated to your craft, so knowing how to conduct yourself in different situations is essential for getting the most out of your job. Should you act out of character with a patient or lose your patience, this can not only damage the relationship, but it may see you getting into trouble. At work, you must take pride in your role and act and look the part.
Empathy
All nurses must have compassion and empathy for their patients. If you have a caring personality, going into the nursing sector is a no-brainer, so when engaging with patients, having an understanding of their worries and concerns is critical for delivering the best treatment. Putting yourself in their shoes and seeing your patients' point of view will show that you value and respect their opinion, as well as make sure that any pain or discomfort the patient is experiencing is lessened.
Teamwork
Whether you become a registered nurse, family nurse practitioner, midwife, or mental health nurse, you must liaise with other members of your team to ensure patients are happy and healthy. As a nurse, understanding the importance and value of teamwork is crucial for getting the job done. There are all kinds of medical professionals you will be expected to communicate with, including doctors and physicians, so when it comes to a patient's survival, knowing how to work well as a team is paramount.
Leadership
While some nurses are happy to follow other people's orders, some want to climb the career ladder and enter into managerial and leadership roles. If this sounds like you, knowing how to take charge of a situation and holding your own is vital for working as a nurse leader. There are dnp leadership programs online provided by Baylor University that can teach you the A-Z of what it takes to become a nurse leader. If you like the idea of commanding a higher salary, having job security, and motivating and inspiring others in your field, having leadership skills on your resume will open more career doors and show that you mean business.
Work Well Under Pressure
Regardless of what kind of nursing job suits you best, there will be stressful experiences you will endure along the way. However, it's how you perform in such instances that will test your skills and patience. Working well under pressure is an essential trait that nurses must possess, especially when treating a patient. Keeping stress levels at bay will ensure your full concentration is put on helping the patient.
No matter what nursing role appeals to you most, possessing all the key skills above will ensure patients receive outstanding care and support, as well as make sure you're performing to the best of your ability.