A Thin Line between Monitoring Employees and Invading Their Privacy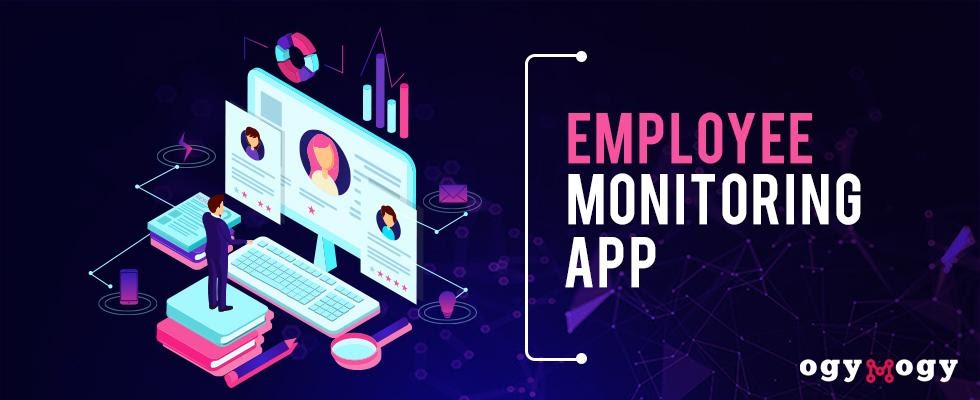 An economy reporter tells that employee monitoring is increasing day after day. Employers feel the need of monitoring employees as the global corruption issues are not going down. They are patched up with the policy issues and the employees' attentiveness towards the job. Indeed, keeping tabs on employees' movement is essential.
Well, businesses use tools like OgyMogy to monitor the activities of the employees. It is a comprehensive tool that enables businesses to monitor each and everything that employees do on their computers as well as smartphones. Certainly, it empowers employers to be with their employees like a ghost. However, employee monitoring means they should be monitored at work only. In other words, it is known as workplace surveillance. Further, over 60% of businesses in the world monitor employees' daily performance. Indeed, that is essential, but not to forget, 40% of businesses are those that jump over the line.
That means, they began to use tools like OgyMogy to spy on their employees!
That is never favorable for any business. Instead, if an employee takes this matter into the light of justice, then the organization may lead to bankruptcy. Well, that will leave no business and its repute will shatter like broken glass.
Monitor the Employees, But with a Reason:
Monitoring is always for a reason. Even a lot of employees know that their office monitors them. Certainly, every company is required to tell its employees that they will be monitored. Along with that, an organization may even tell the ways through which an employee can be monitored. However, before telling that, it is also essential that the organization should state reasons for that.
What is the common reason for monitoring? Those are all those written in the HR policy. That can be the operational performance, workplace ethics, behavior with the team members, and the use of business equipment. Every state and country in the world lets businesses monitor everything which is inside the business perimeter and time-space. But anything that goes beyond becomes an invasion of privacy.
What Employers Can Monitor?
You can get complete information on what activities of employees you can monitor from your State Secretary's Office. Further, here we have got some basics that the employers can monitor. We have compared some information that shows the reservation of employees but the law allows that.
Searching Things of Employees:
Usually, employees consider checking their things as an assault on their privacy. Perhaps anything that is inside the workplace belongs to the employer. Even anything inside the computer of the employee at the workplace belongs to the employer. Certainly, an employer can inspect that. Indeed, using OgyMogy for monitoring employees' computer use is legit. Also, if the office has given a cell phone for business communication, the office has the right to monitor that. But, that is up to the extent of office. Beyond the office boundaries, a business shall not do that.
Tracking outside the Office:
Tracking the employees outside the office is permissible if the business has given a car to the employee. Well, there is also a difference between tracking and monitoring. Tracking refers to following someone, and monitoring is like shadowing. That means a business may use OgyMogy to track the use of office automobiles. However, they may not use it for the employees' own vehicles.
Social Media Monitoring:
Monitoring an employee in the office using a social network may not be illicit. Instead, monitoring their social media activity on their cellphone may cause some damage. However, some employees brag their rights on social network posts. They believe that anything they post against the office using their home computer or cell phone should have no concern. Indeed, it looks that way, but as per the law, the office can fire an employee who posted content against the business. Social networks address the entire world. If you are posting against the business you are working in, then it may even drag onto search engines. Ultimately, it would not remain the employee's concern, rather it will damage the repute of the business.
Well, be very careful when monitoring the employees. There is a thin line between monitoring and spying. Also, every state has a different law. So, read the state's law before beginning a monitoring plan. Along with that, be wise and mention the HR policies. Else, anything you monitor is beyond the HR policies may put your business in trouble.
Author Bio:
Stella is a senior write and blogger who loves to write about spy apps for kids and employees. Currently, she is working on a tech bug that provides unbiased best spy app reviews like theonespy review