Good Gift Items For Your Stylish Brother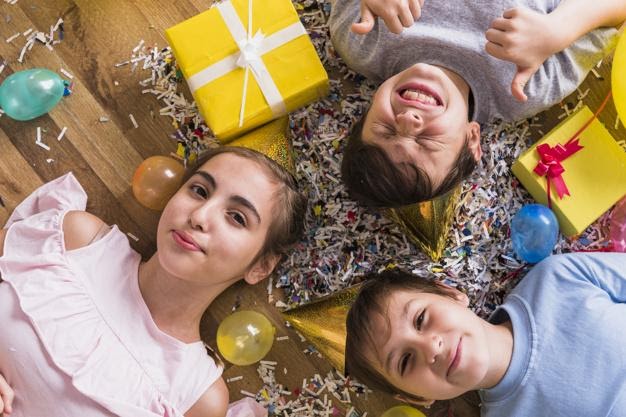 Having a brother is like having a power-packed support system. When you have a brother, you know that someone is always there for you when you get in a fight with someone and when you need a shoulder to rest upon.
And thus, it becomes your responsibility to keep cheering your brother from time to time with your gestures. If you have a stylish brother then you are on the right track as we have curated some items that you can gift him to make him smile. All the gifts that you are about to read will add a bit to your brother's style.
Personalized Wallet
A wallet is an important thing for everyone but it does make a difference in a person's fashion sense. And that is why there are many brands that manufacture extremely expensive wallets. But we are not suggesting you buy an expensive wallet for your brother. You can make him smile by presenting him with a wallet personalized with his name or the first letter of his name. It will be much better If you can get the wallet in his favorite color.
Funky Print T-Shirts
Classy and decent t-shirts are good but one should also wear funky clothes from time to time. And if your brother is living a fashionable lifestyle then you should make sure that he has something funky in his wardrobe collection. There are so many brands out there in the market which manufacture t-shirts with designs that are quirky and funky.
Face Care Kit
Boys can make all the efforts to style themselves but they don't find enough time in their routine to care for their faces. Most of the boys only use face wash one or two times a day as their face care regime. So you can make a difference for your brother by gifting him a special face care kit. You can buy a pre-arranged kit from the cosmetic shop or opt to take your brother to a skin specialist and get a kit arranged according to his skin type. 
Custom Jeans Jacket
From ever since their debut to now, jeans jackets are one of the best wardrobe items to improve any look. But we are suggesting you gift a simple jeans jacket to your brother. Pushing the jacket in the category of custom photo gifts, you can get the jacket customized with a hand-painted picture of your brother on the back. There are so many companies and artists who provide such services. It will be more funky and cool and then getting a picture of your brother printed on the jacket. 
Hair Care Kit
Boys do love to style their hair but hair fall is so common among males. And a person starts looking old way before attaining such age due to hair loss. You can help your brother stay stylish always by presenting a hair care kit to him. Try to know his hair type and arrange products in the kit accordingly. Try to add herbal products because chemical-based products cause severe damage to the hair in the long run.
Subscription To Men's Styling Magazine
He is stylish and he knows how to rock it but you can help him upgrade his knowledge about style. You can gift him a subscription to the best men's styling magazine. It will help him to know what's new out there in the market and how he can enhance his current styling ways. You might need to get the information on which are the different magazines providing tips on men styling.
Don't look for a special occasion to stretch his lips wider!