How To Plan Your Dream Wedding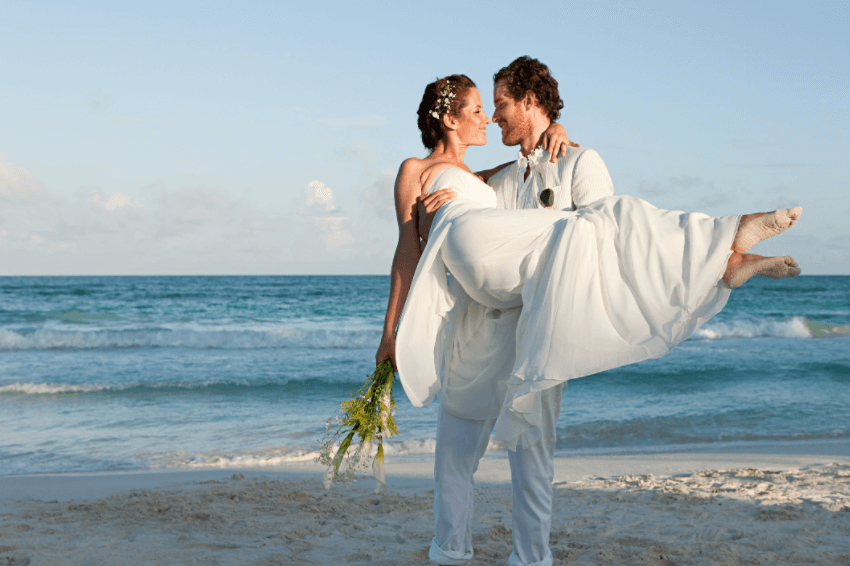 When it comes to planning your wedding, most couples want to go all out on the planning to ensure they do not miss anything. However, getting all the little details can be challenging whether you have a blowout budget or a more modest amount to spend. Some brides say that the wedding is the day they have been dreaming about since they were young and already have an idea of the type of day they would like to achieve. But where do you begin?
The preparation stage is the most important and making sure you have a solid strategy in place ensures everything goes to plan without too many issues. Plus, if there are any, you have a plan B in place to resolve them. It is also surprising just how much detail goes into planning the best day for both the bride and groom, so whether you are taking on the challenge yourself or hire a wedding planner, there are a few areas to consider when making your wedding the best day it can be.
So to leave no stone unturned, check out this handy guide on how to plan your dream wedding and get everything you want, whatever your budget.
Set a date
Congratulations on your engagement! Before you start getting excited about what dress you will wear and the color themes of the day, you need to set a date! The date is the first thing you need to establish to ensure you can plan everything around it. Make sure this date is suitable for the bride and groom, and think about any other commitments you had in place before you pick a date out of the air. Choosing the date should also take into consideration what type of wedding you want. The sky is the limit so you could opt for a winter wonderland or a summer party but be sure to get in quick if it is a summer date as they get booked up quickly. While this is your big day, when choosing the date of your wedding you may want to consider any other events taking place in the same year or month. Other weddings or parties may clash, which is fine for you but may not be for guests that have already RSVP'd to the other occasion. 
Set a budget
The budget is a significant factor in the type of wedding you can achieve. However, you do not have to have deep pockets to get a dream wedding either. Setting your budget will help you plan everything from what venue to hire, to the catering and dress selection. If you have a smaller budget but want a dream venue, think about booking something out of season to reduce the cost. The number of people you invite will also be a major factor in the total spend. You could also look at areas to save cash, such as booking a package such as a venue with catering all included. However, this may again come with some restrictions and date exclusions, so compromising could be an option to stay within budget.
Decide on the venue
The venue is another big deal when it comes to planning the wedding day. Much like the dating aspect, this needs to be booked quite soon after deciding when you want to get married. Venues can get booked up very quickly, especially in peak months, so to avoid disappointment, get in early. This part of the wedding is one of the more considerable expenses too. By booking early, you have tons of time to prepare for the costs and extras that may be added throughout the planning. Check out packages at venues, particularly those that can host the whole event including accommodation. If you are looking for non-traditional options, why not hire your own castle or check out luxury yacht rentals for a once-in-a-lifetime wedding.
Create the overall vision
When you have the date and venue, it is time to set the overall vision of the big day. This often involves creating a theme or mood for the wedding. Do you prefer a fairy-tale look or want a vintage-chic vibe to the day. This vision will help you organize the finer details later on in the planning. Deciding the theme also gives you a base idea for everything from colors to the type of music you will have at the reception.
Decide on the color palette
Once you have got the theme of the wedding, choosing the colors should be the next step. Selecting palettes that work in harmony will make all the other aspects easier to organize. The colors will be intertwined in everything throughout the day. These aspects are incorporated into elements such as bridesmaid's dresses, tableware, invitations, and décor. Choosing the color can be as simple as picking the palette of your favorites shades. However, be sure to think about what would work best against skin tones and the mood of the day. Rather than just having solid block colors, it is also a great idea to incorporate a palette of other matching tones to create an ambiance to the décor and vibe.
Choose to DIY or hire a wedding planner
It is no surprise that planning is stressful work. You will be taking on this challenge alongside all the other commitments in your lifestyle, so it can be overwhelming. However, it is still possible to create the wedding of your dreams by doing it all yourself. Organization is key to this step, and ensuring everything is noted down will help you keep tabs.
If you want to enlist the help of a professional, there are lots of experts who can take the pressure off. You can choose to hire someone to organize your entire wedding day or opt for elements to be taken care of, such as decorating the venue or organizing the itinerary for the day.
Save the dates and invitations
Designing save the date notes is a great way to ensure the people you want to invite are available on the wedding day. This little reminder will also ensure they avoid double-booking anything else on your date. When it comes to invitations, the design should follow a consistent look to save the dates and include your wedding theme and colors to set the mood. While you can opt to send wedding invitations online or even create a website for people to check out, nothing beats a traditional invite in the post. This little touch is personal and makes a souvenir for family and friends of your big day. The invitation could include a small RSVP to send back, or you could opt for an electronic reply to make it easier for guests to respond. Creating a personalized invitation also gives you a memento for your wedding keepsake box.
Get the right photographer for you
There are plenty of wedding photographers to choose from, but getting the one for you can be tricky. Before you create a shortlist, decide on the type of photos you want to achieve. There is a distinct difference between traditional wedding images and less formal photos. Choose whether you want them to mingle with the guests and capture raw footage or whether you want staged pictures for the album. Do not forget about the guest's photos too. Encourage everyone to take pictures, and why not place disposable cameras on the table to get those fun candid shots. Wedding guests capture some of the best images as they are in the mix of everyone and often see natural interactions with people without looking too hard for them. 
Suits and dresses
The selection of bridal gowns and grooms suits available is plentiful. There is something for every budget and personal style choice. Experts typically suggest choosing the wedding dress at least nine months before the big day as it takes time to get it made, fitted, and altered. Bridesmaid's dresses can also be arranged around the same time, as they will also need to be altered before the day. Taking your wedding party with you to choose a dress will help you see all the dress selections together.
The groom and groomsmen's suits can be hired before the event and this can help save costs rather than buying all new suits. Hire companies that carry many different colors and styles for accessories and suits, so you are sure to find a style to pair beautifully with your wedding theme.
Make sure it is your choice
Above everything else, the main takeaway when you start planning the big day is to ensure it is for you as a couple. While it is great to receive advice on what may look perfect for you, ultimately, this is a reflection of your relationship and personality. This day should be the most special to both bride and groom and something you want to always cherish for the right reasons. It can be an overwhelming process, but it is also really exciting to create your dream day. So remember, just stay organized and have fun, and you will find the planning stage one of the most fulfilling aspects that helps you create the best memories of your nuptials.