Roles Of CNC Routers In The Industries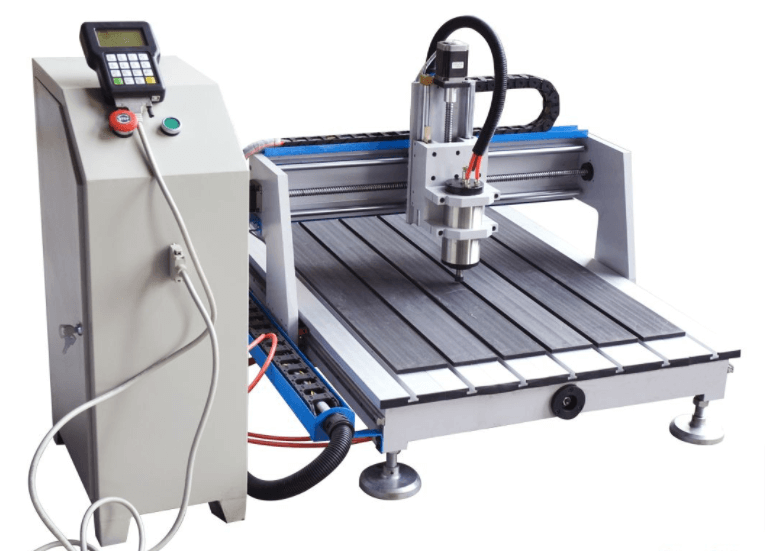 Introduction
In the modern manufacturing society, Computer Numeric Control (CNC) machines are in widespread use. These machines are controlled by computers, these are high-precision tools that are designed to follow accurate movements repeatedly. Nowadays, these automated machine equipment have been widely involved in all types of manufacturing industries. There are several types of CNC machines that are classified into the following categories based on respective methods: CNC milling machines, CNC drilling machines, CNC lathes, CNC grinders, and CNC plasma cutters. Buy CNC router machine that can fulfill requirements of the workplace.
How Does A CNC Router Machine Work?
Based on the introduction presented before, the CNC router machines are controlled by a computer. All necessary data in the form of G-codes are compiled into a CNC program. The G-codes consist of a 'G' followed by a type and a number of milling work instructions. These codes may be based on a standardized CNC router software that is used in nearly all CNC router machines. When all the data has been arranged and the CNC program is prepared to be played, the CNC machine can commence its work. Manufacturers have embedded their own codes to the ISO G-codes. Thus, various post-processors happen to generate ultimately matching programs from CAM programs for all the different machines.
By a rotation of a spindle adapted to the material, opposite to the clamped workpiece, a cutting action takes place, which is important for the desired chipping. This has already been specified in the G-codes records. The movement of the CNC device around the workpiece ensures the prespecified shape. This can be performed depending on the router's design, by the displacement of the workpiece on a mobile CNC router table. Almost all geometries of the workpiece are possible by using all axes. Such as:
3D models for architecture and model construction.
Roto-symmetrical workpieces.
How Much Does A CNC Router Cost?
The CNC router rate is closely related to its composition. Although all CNC routers you see sometimes you may feel are almost the same in appearance, the of the function of every CNC router is the same of like cutting, lettering, hollow, plane relief, carving, and so on, but due to the different configurations, its price, speed, accuracy, and service life will vary. Here are some approx price quotations regarding CNC machines for you to buy CNC router machine of your choice:
The cost of small CNC router ranges from $2,500 to $5,000;
The cost of standard CNC router ranges from $3,000 to $10,000;
The cost of an ATC CNC router ranges from $16,800 to $25,800;
The cost of 5 Axis CNC router ranges from $95,000 to $180,000;
The cost of a smart CNC router ranges from $8,000 to $60,000.
Conclusion
CNC machines are greatly versatile pieces of equipment, the best thing about them is they are capable of accommodating huge range of cutting tools. From the end mills to the thread mills, there is a tool for every operation embedded in this machine, this quality allows a CNC machine to conduct a variety of incisions and cuts in a workpiece.