Who's in DC Universe's Stargirl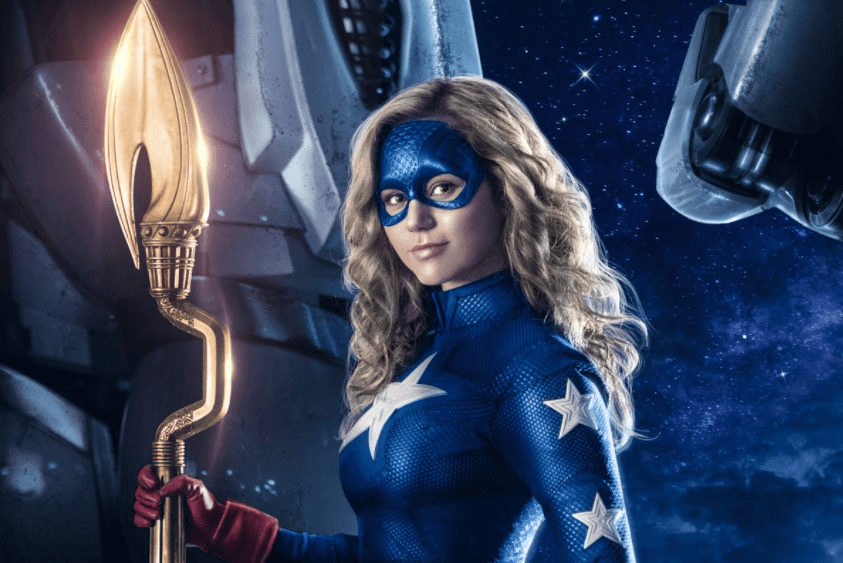 Stargirl is the new TV show directed by Geoff Johns that DC Universe began showing. It is based on the comic book character that Johns created, where high school student Courtney Whitmore took on the role of a top-notch superhero with powers that would interest any astrobiologist. If you're wondering if the cast makes this show worth watching, here is a list of actors that is sure to attract some attention. 
Brec Brassinger
Brec Brassinger stars as Courtney Whitmore, the high school student who finds the Star-Spangled Kid's Cosmic Staff and takes on the role of Stargirl. This character matures from a rebellious teenager to the leader of the JSA or Justice Society of America. Brassinger does a great job of ignoring the previous, more mature portrayals of Stargirl and adds her own twist to the character. Instead, she brings the youthful and naive version of Stargirl from Johns's comics to the screen. This makes for an enjoyable coming-of-age story.
Yvette Monreal
Yvette Monreal portrays the popular high school queen Yolanda Montez, who endures a scandal that makes her a social outcast. The character develops as a skilled boxer, Whitmore's friend, and fellow JSA hero Wildcat II, and Monreal does a fantastic job of portraying this change over time.
Anjelika Washington
Anjelika Washington portrays Beth Chapel, who turns into the second installment of Doctor Mid-Nite. This character is a social reject who eventually becomes friends with Whitmore and a JSA member. Washington captures her development throughout the series perfectly.
Cameron Gellman
Cameron Gellman portrays Rick Tyler, the delinquent son of former Hourman Rex Tyler. This character sees a drastic change as he becomes friends with Whitmore and turns into Hourman II, a JSA member. Gellman uses his acting talent to convey the anger of Rick Tyler and show his change of heart as he becomes Hourman II.
Trae Romano
Trae Romano portrays Mike Dugan in this series. Although this is the supporting role of Whitmore's stepbrother, Romano fulfills his job perfectly and creates a character with dimension.
Jake Austin Walker
Jake Austin Walker portrays Henry King Jr., the star football player at the group's high school, Blue Valley. Additionally, he is the nephew of the original Star-Spangled Kid, which gives him some unique powers. Walker does a great job of portraying King throughout his transformation from a beloved high school student to an emotionally distressed son and new powerful individual.
Meg DeLacy
Meg DeLacy portrays Cindy Burman, the Dragon King's daughter, wrist blade-wielding villain, and most popular student ruling over Blue Valley High School. As she follows the same path as her father, Burman acquires a staff that throws flames and matching armor. DeLacy does an incredible job of carrying this character from the cheerleading captain to a dangerous villain.
Neil Jackson
Neil Jackson portrays Jordan Market, a local businessman who doubles as Icicle, the villain leader. Despite the odd name for a villain, Jackson does a great job of making his character credible and dislikable.
Stargirl has some big names and upcoming talent in it. While you may not know everyone on this list, enough of these names should stand out and be enough incentive to watch this show.