Basement becomes home theatre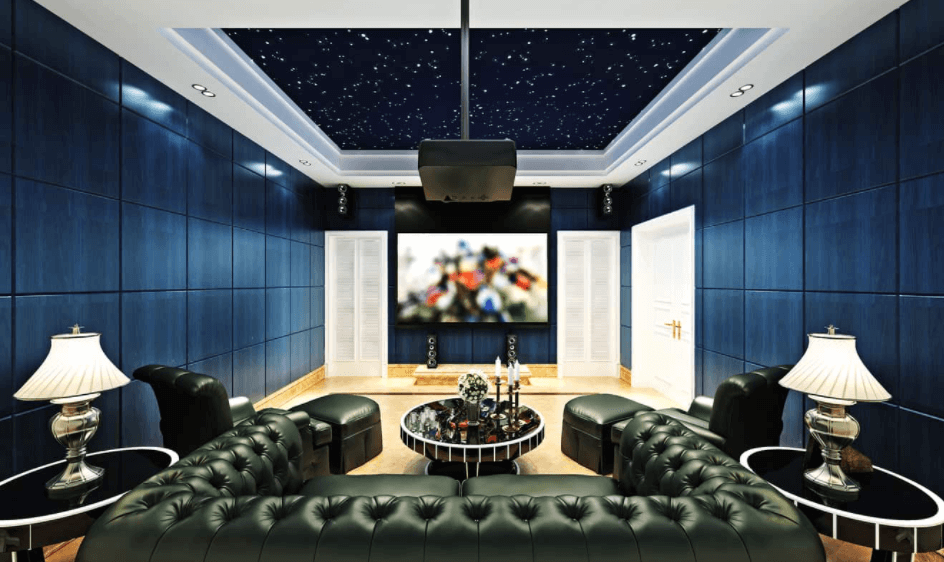 Got an underused basement in your house? Maybe it is time you upgrade to a home theatre. Yes, it is an expensive undertaking, but a rewarding one, nonetheless. Take a look at Domayne for ideas here. Turning a basement into a home theatre is no easy task, so follow our tips for a guide.
Properly Insulate
Who wants to be cold? No one. Who wants to be too hot? No one. That is why you need to properly insulate your new home theatre to ensure the temperature is never too hot or cold. Give it a home theatre feel and ensure echoing is kept down to a minimum. That improves the sound quality while you are watching whatever movie, television show, or concert you are screening. Furthermore, the better the insulation, the better the sound of whatever is on the projector screen! Who wants to hear dogs barking or someone cooking while The Dark Knight is on? No one I suspect.
Update the Wiring
How annoying is the wiring? This is where it would be smart to get a professional in should you have no idea where to start. Why attempt to do it yourself and mess it up? Do you just want a screen and some seats? Or a specialized bar, toilet, cinema lights, and more? I think we both know the answer. Get a professional to do it for you and ensure the basement wiring of old is gone for brand new cinema-like lighting!
Having a Toilet/Bathroom
This is important to ensure anyone that uses the home theatre can conveniently enjoy their time there. Having to head upstairs outside of the basement to use the bathroom may be considered an inconvenience. Of course, ensuring there is adequate ventilation for the bathroom is a must for any basement theatre.
Consider Movable Rather than Fixed Seating
Now, theatre-styled seats are great and are perfect for when you really want to focus on the movie. But half the time you are watching a movie with a partner or with someone close to you. Time for a cuddle, not a single seating experience. This Newport Fabric Sofa Bed from Domayne is ideal for cozy time, rather than lonely time. It is small so it can be moved around but big enough to accommodate a group. Make the right choice. 
Wi-Fi Signals
Wi-Fi is almost a basic human right these days and is the most important part of streaming movies. If you are lucky enough to have a home theatre, chances are your house is enormous and therefore connecting the internet across the whole house is near on impossible. But do not worry, if you do not get Wi-Fi signals directly from your router, you can use signal boosters to help extend the signal down to your basement.