Four of the Most Popular Commerical Wallpaper Designs for Hotel Lobbies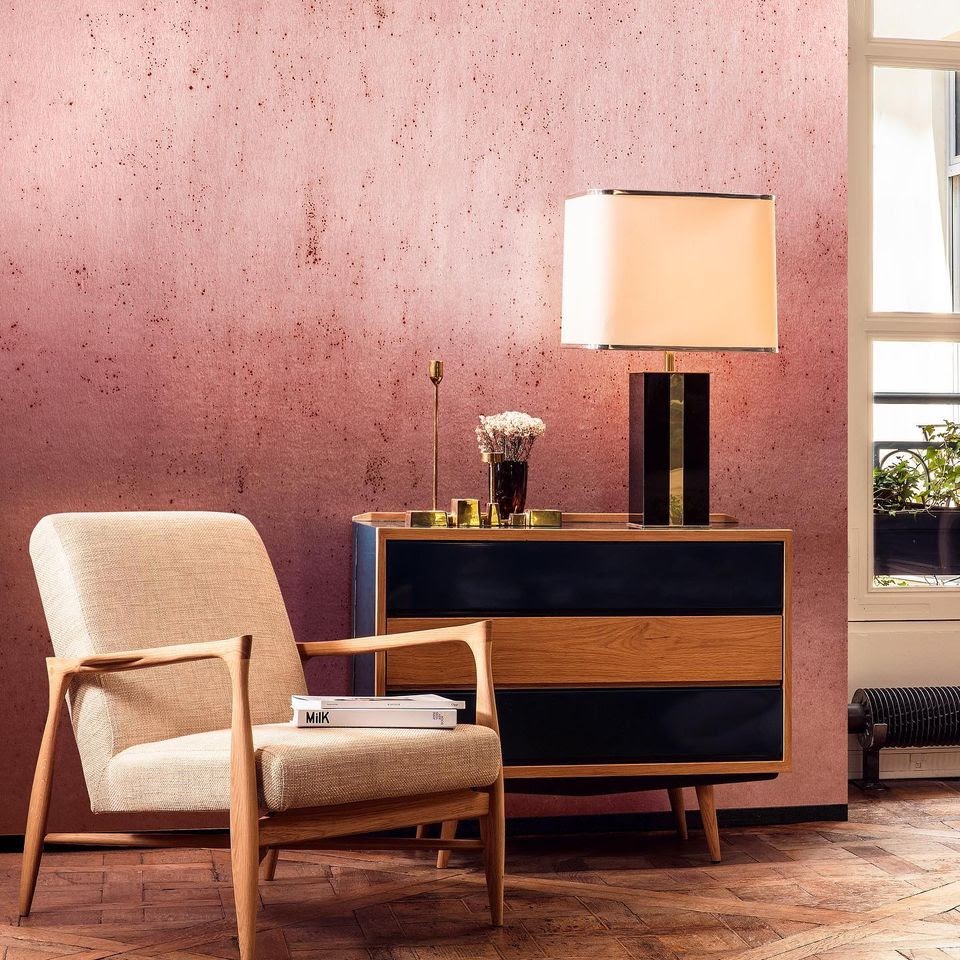 In an industry where first impressions are everything, it's important to make sure that the lobby is one of the main focal points in a hotel. Over time, these commercial spaces have transitioned from simple waiting and check-in areas to grandiose, flashy rooms that convey the message of a hotel's branding.
The backbone of every stunning hotel lobby is what takes up the most visual space in the room, the walls. Choosing a complementary floral wallpaper is a major design decision and there are a seemingly endless number of designs to choose from. In order to make it easier for interior designers, architects and contractors to select the right hotel wallpaper design for their commercial spaces, we've listed four of the best choices for this application.
Minimalist
A minimalistic design featuring clean lines and simplistic patterns creates a clean and uncluttered look that creates a fresh and inviting atmosphere for guests. This type of wallpaper works well with large franchise hotels and well smaller hotels that cater to the business world who are looking for a clean and comfortable stay while traveling for work.
Universally enjoyed, this style usually features an off-white or beige color story overlaid with minimalist textures and designs. These types of commercial wallcoverings are often used as corporate office wallpaper as well since they present the rooms they decor with a professional image. Consider collections from brands such as Koroseal and Seabrook, both of which offer many traditionally minimalist wallpaper designs.
Bold & Bright
If the lobby is meant to be focused on as the centerpiece of the hotel, utilizing a bold and bright commercial wallpaper design can make this feature area stand out and make an impact with its guests.
Choosing a vibrantly colored wallpaper that also features stand-out imagery is a design choice that will certainly give a modern and funky feel to space. Collections from designers like Oren Sherman and Fromental focus on bright colors and captivating graphics that can make lobbies pop off the wall.
Luxurious
For high-end and extravagant hotels, the interior design needs to give off a feeling of exclusiveness and affluence and more often than not, will start with the commercial wallcoverings. These types of spaces are often quite spacious, therefore a darker, heavily patterned wallcovering can be used without making the room feel too closed in. Using a damask pattern in a rich colorway like maroon, navy blue, caviar black or forest green would be a great way to give an upscale aura to any space. A number of great commercial wallpaper offerings in this design category can be found in the brand Seabrook.
Rustic Modern
Travel destinations with rich cultural backgrounds often feature historical architecture that is a main attraction to the area. Hotels in these areas often try to emulate this local style with a similar style. A rustic, yet modern theme applied to a hotel lobby is a great way to mimic the local architecture while maintaining the feeling of comfort and cleanliness that guests expect. Utilizing a wood grain commercial wallcovering would be an excellent choice in establishing a rustic mood to the lobby of a hotel in say, Utah or Montana. Products in the Versa collection by Koroseal make a number of designs that would fit this theme to a tee.
When a guest walks through the hotel's front doors for the first time, it becomes a defining moment for their overall experience and satisfaction with their stay. A beautifully designed and well laid out lobby featuring exquisite commercial wallcovering is crucial in ensuring that guests will want to return to stay at the hotel again and again.