Areas RNs and Nurses can Specialise in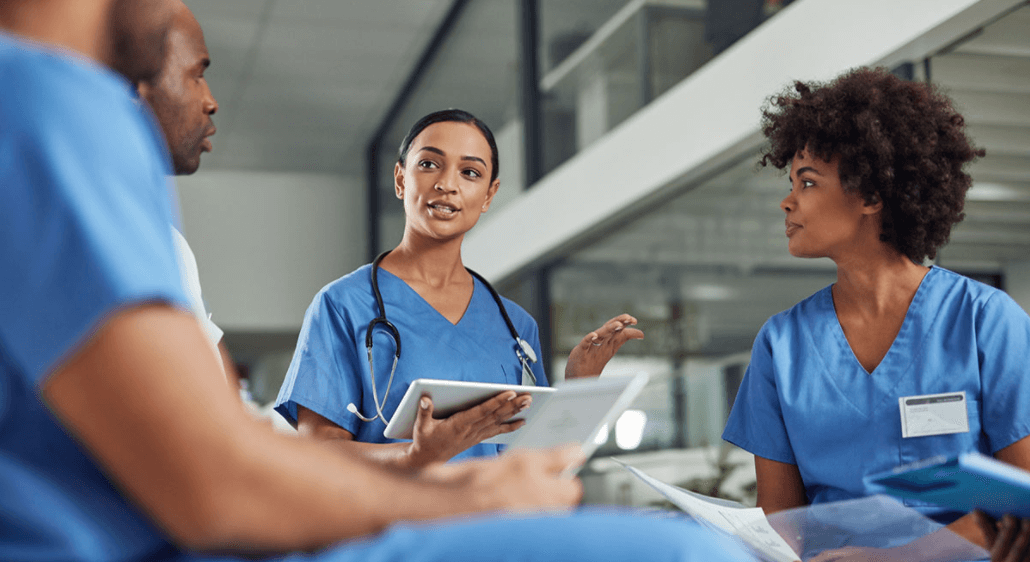 As an RN or nurse, you may be content with your current role and responsibilities. However, did you know that you could easily specialize in a certain field so that you can progress your career, improve your skills, and become an expert in a certain area, and improve your paycheck at the end of each month? Much like any job, RNs and nurses can study and become skilled professionals in a certain area of nursing. This can be great for those who wish to focus their skills on a particular subject because it interests them more and offers them the chance to excel in their chosen field.
There are numerous areas RNs and nurses can specialize in, however. So, if you are thinking of specializing, you need to take the time to research each area so that you know that you are making the right choice. Specialising takes a lot of time and money as you will have to study and take exams to become a trained professional in that particular field.
The following article is going to explain the reasons why you should consider specializing as well as all the different areas you could study and become an expert in. Read on for more information.
Why Should You Specialise?
As a registered nurse (RN), you have the opportunity to take your career down multiple different avenues – all of which offer you different but exciting benefits and job descriptions. By specializing, you are able to truly enjoy a particular area of nursing and healthcare that really interests you. This can offer greater job satisfaction as you will generally be happier working a job that caters to your particular interests.
Specialising will also boost your career. As a nurse, you will typically be a selfless human being who focuses on the wellbeing of others. You want your patients to feel well and able to live their lives free from illnesses and diseases. However, that does not mean that as a nurse you cannot focus on your career and look for ways to progress it. Such career progression can help you achieve a better and bigger pay packet, but it can also provide you with greater job satisfaction that could give you the drive and morale to perform at your best every single day.
There is something for everyone when to comes to nursing specialisms, so if you wish to harness and put your great managerial skills to use, then why not take a look at the particular areas of nursing that will allow you to focus on this? For example, you could become a Camp Nurse or a Case Management Nurse, which helps you manage patients located at camps and/or retreats, or sees you working with patients long-term as you create plans for them that focus on improving their health and wellbeing.
Not sure which nursing specialism is right for you? Let's take a look at some of the most popular nursing specialisms.
Clinical Nurse Leader
A clinical nurse leader is a somewhat new nursing role, but it is proving to become a needed role within the healthcare industry. As a clinical nurse leader, your job role will effectively see you creating long-term plans for their patients so that the patient can improve their health and wellbeing. The job specification of a clinical nurse leader will typically involve leading nursing teams, creating healthcare plans for patients, and using data to help with diagnosis. To become a clinical nurse leader, you will need to obtain an MSN.
Managed Care Nurse
Do you love working in a fast-paced atmosphere and enjoy a nursing role that is patient-facing? However, do you also enjoy working with the elderly generation and ensuring that they are living comfortably and thriving in their later years? If so, then the role of being a managed care nurse could be ideal for you. This role is also incredibly varied, so it will always provide you with new and exciting tasks. You will need an AND or BSN if you wish to become a managed care nurse.
Family Nurse Practitioner
A family nurse practitioner will usually work with patients on a long-term basis. They will assess and diagnose their patients, then find the best treatment options for them. You will also need to maintain a good relationship with your patients and keep on top of their records. Other job responsibilities include prescribing medications as well as treating any chronic medical issues your patients may bring to you. An RN can study to become a family nurse practitioner by studying at a reputable university such as Carson-Newman University. 
Flight Nurse
The role of a flight nurse is to care for patients who are being transported and taken to a hospital or trauma center. Usually, these patients are being transported via a civilian or military aircraft. This can be an exciting job for those who like to work outside of a hospital environment and treat patients who are injured outside. You will need to have the following qualifications: MS, AND/ASN, or a Nursing Diploma.
Certified Nurse Midwife
Does childbirth fascinate you? Or perhaps you want to ensure women are healthy as they ready themselves for giving birth, during childbirth, and afterward. You may also enjoy seeing how happy parents are once they bring their babies into the world. The role of a midwife can be enduring, but it can also be highly rewarding. Plus, as a certified nurse-midwife, you will typically work independently but also enjoy a higher salary. An MSN is required for this role.
Nurse Educator
For those who wish to pass on their wisdom and help lead the next generation of nurses, why not become a nurse educators? You will go from hospital to hospital, but also between universities and colleges to talk about the role of nursing as you hope to inspire those who are considering a job in healthcare. Again, an MSN is needed.
Working as a nurse is incredibly rewarding, and as an RN you will work a very demanding but important role in the healthcare industry. However, specializing could be in your best interests as it allows you to progress in your field but also focus on an area that interests you most.