Why is Electrical Maintenance Important?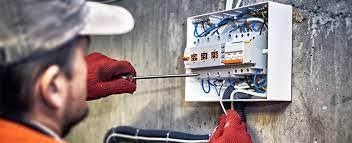 Electricity has the capability to do amazing things; whether it powers entire cities or charges your mobile phone, it is the one thing that has greatly impacted our lives and the technology we use today.
Electrical components are one of the most complex and intricate systems to exist to date. In fact, today's modern electrical appliances are much more sensitive as compared to those in the past, hence why maintenance is critical for your safety.
Moreover, the necessity for regular electrical maintenance is noted in many regulations that are linked to safety at your home and workplace. One of the best things to do is get a home electrical repair plan, in which an expert comes in to conduct regular inspections for all your electrical installations at home.
These experts have the proper training to troubleshoot, repair and maintain electrical systems that supply power to your home appliances. These experts can advise and further change your wirings if they're causing problems, and such things can also lead to fires which are extremely damaging.
This is why in this article we'll be sharing why electrical maintenance is important and how you can also do your part in maintaining your electrical appliances and systems at home to prevent any life-threatening scenarios.
Why is Electrical Maintenance Important?
It's understandable that routine electrical maintenance work is likely to consume a good amount of them with our hectic day-to-day life. That said, careful inspection by professionals will definitely tackle any existing problem, which can be solved on time.
A licensed electrical will check all your existing electrical equipment at your preferred time. These electricians will carry out a thorough inspection for you. They will also check for wear and tear deterioration, breakages, missing parts, signs of overheating, and any potential loose fittings.
Moreover, they will also ensure that all electrical enclosure doors are safely secured. The most critical aspect is to always check the long-standing equipment, because such equipment that has not been powered on for quite some time, should be operated every in a while to check for any short circuits or faults.
Do be mindful that these routine electrical maintenance works have to be carried out by trained and licensed electricians.
Here are five reasons why it's so important to conduct periodic electrical maintenance:
To test the proper functioning and reliability of installed electrical equipment.


This is a form of protective measure for your and your family's safety.


These repairs take care of any possible defects that might be dangerous.


Protects your property against fire.


This maintenance might be a requirement for getting compensation from your insurance company in case of a house fire.
It's important to keep in mind that proper electrical maintenance is a lengthy process and requires planning, reporting, and professional skill. This should be a part of your house maintenance regime, and the one thing that should never be missed.
How Can You Play Your Part in Doing Electrical Maintenance?
Although electricity is a necessary part of our lives, as we depend on it for everything, its safety precautions should never be taken for granted. It isn't just vitally important to understand how dangerous can electricity be it's as important to know how poor or no electrical maintenance can lead to a big electrical failure in any equipment.
Such carelessness can also lead to catastrophic fires. It may sound insignificant, but having basic electrical maintenance work can go a long way in making sure electrical surges or electrical fires don't cause a big amount of damage, and at times, no damage.
Here are some basic tips that you can do at home to ensure your electrical systems are functioning properly:
Keep your electrical panels free of any excess dirt and dust.


Never store items within three feet of your electrical panels.


Keep your electrical panels dry and free from water.


Minimize any heat buildup in your rooms through electrical panels.


Make sure to check your electrical panels for any signs of loose wires/breakers, corrosion, and any signs of excess heat.
There are many more ways to prevent electrical problems before they even start. These home electrical repair plans include scheduled inspection of your electrical systems that do maintenance of sensitive electrical components of your equipment.
Conclusion
As we conclude, we want to remind you once again that regular electrical maintenance is extremely important, not just for your electrical equipment but also for the safety of yourself, and your loved ones.